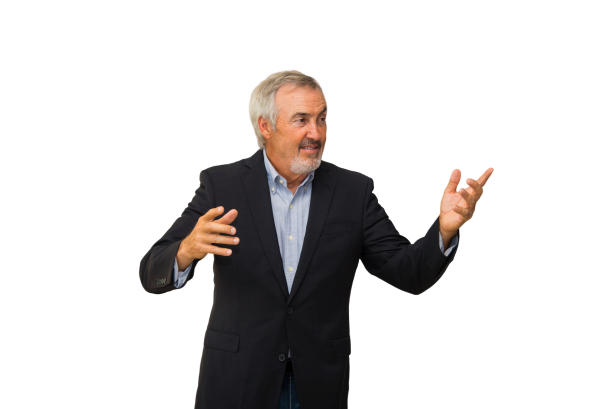 Inspirational Keynote Speaker
Motivate your audience to achieve their best selves. 
ENLIGHTENED SPEAKING
I believe that what I offer is different. I have devoted my life and career helping to create a greater good and I love bringing people together to help fulfill such a purpose. Today, I use my communication skills to inspire audiences to conquer their challenges, live out their best life and propel them to help make the world a better place. I do so by shining a light on my challenging life story and stimulating career experiences that audiences find interesting and enlightening.
I have attended many conferences as both the keynote and participant and understand that a good keynote speaker can set a positive tone for the entire event. I have found that honest reflection and authentic life changing stories are the keys to a successful speech, for this reason, my presentations are highlighted by the unvarnished look I give of my life, both on the good and the bad parts. I speak from my heart and I don't hold back. I am also a talented storyteller who can intermix humor and wit to create an interesting and fun experience.
A personal consultation (phone or video conference) prior to your event so I can better understand how I can best serve you and your audience.
An announcement about your event on my website and social media channels (assuming your event is open to the public and you want additional visibility for it).
A custom resource webpage exclusively created for your attendees with special access to helpful resources.
A debriefing phone communication after the event to ensure your expectations were met.
Everytime I get on stage I feel invigorated, and I am grateful my career created so many speaking opportunities for me to be a part of over the years. I've developed a wide variety of topics and can deliver them in a style that is adaptable to every audience I have the pleasure of speaking in front of. Whether it is a conference sponsored by businesses, speaking in front of congress, or to newly sworn-in US citizens, I always inspire people and encourage them to do something great with their lives.
I currently lecture leadership classes for university students. I have performed many readings of my book, Boxing for Cuba, to small and large groups. I also give keynote speeches in Spanish.
For more information on my background you can read an in-depth overview by clicking here. Or you can continue reading below for my life highlights & speaking topics.
HIGHLIGHTS ON MY LIFE
I was sent by my parents to the United States when I was ten years old unaccompanied by an adult. Adding to the trauma of my separation was my assignment by authorities to live in an orphanage in Pueblo, Colorado until three years later when we were reunited.
I have lived through the challenging aspects of being an immigrant in the United States.
I know what it is like to endure and overcome many of life's challenges and emerge a happy, hopeful and grateful individual.
I have traveled a riches to rags to riches again life journey, one that saw me descend to being an orphan only to later rise as the 44

th

 Mayor of the City of Denver.
I know what it is like to start over in career, finances and relationships throughout all phases of life.
I have experienced many successes and failures and have learned positive life lessons from them.
I have managed large organizations of thousands of employees and know how to motivate employees to buy into our mission. I also know what it takes to create a healthy work environment where all can thrive.
I know the discipline and dedication it takes to create and deliver large and important projects.
I have written and published one book and have finished writing two others.
I am usually picked as the most likeable and profound speaker in any program I have been involved in.
SPEAKING TOPICS
Finding your Voice on the Way to Becoming an Ethical and Effective Leader.
Reverence, Respect, Integrity and Discernment, the Four Pillars that Support Outstanding Leadership.
Learning the Positive Lessons from Your Life Experiences.
How to Create a Work Environment that Encourages Every Employee to Perform their Best Work.
Managing Large Organizations Successfully.
Failures are Important Lessons on the Way to Success.
Why Immigration Reform is Essential for the Greater Future of the United States.
US/Cuba Relationships.
Starting Over in Life can be Fun and Exhilarating.
Finding Peace and Forgiveness for the Painful Relationships in your Life.
Living a Dynamic life – Physically, Emotionally and Spiritually.
Love and Dating During the Third Phase of Life.
Book Readings for my book, Boxing for Cuba.
Although I primarily speak on these specific topics, I can also customize my presentation to meet your organization's desired outcome for your audience. I can be a keynote speaker or lead a workshop or panel discussion.
If you are interested in discussing a speaking opportunity with me directly please fill out the form below and I'll get back to you shortly.